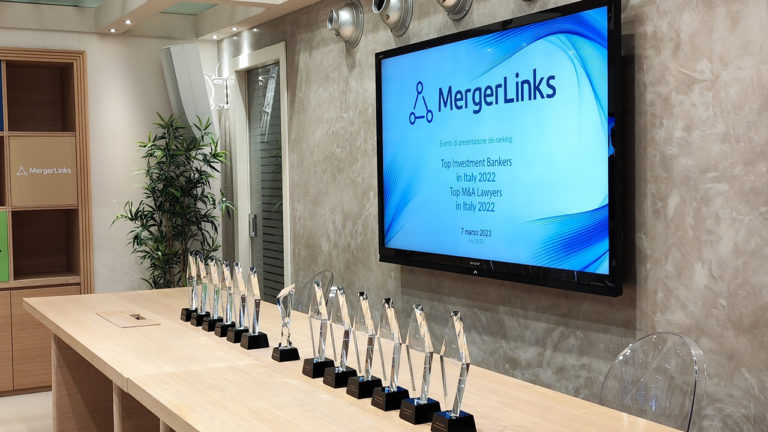 Ranking MergerLinks 2022
Press Conference
On Tuesday, March 7th, 2023, we hosted, for the first time in Italy, the presentation of the MergerLinks Rankings.
The founder, Bartosz Jaskula, awarded the top 10 Investment Bankers and M&A Lawyers who achieved the best performances throughout 2022, with our company being recognized as the Leading PR Company of the year.
It was a special evening in terms of networking and external and internal cohesion. For our company, Barabino & Partners, it was a result that values our constant commitment and makes us proud, every time, to be an integral part of special occasions like the one we just experienced.
Ranking MergerLinks 2022

Ranking MergerLinks 2022

Ranking MergerLinks 2022

Ranking MergerLinks 2022

Ranking MergerLinks 2022

Ranking MergerLinks 2022

Ranking MergerLinks 2022

Ranking MergerLinks 2022

Ranking MergerLinks 2022

Ranking MergerLinks 2022

Ranking MergerLinks 2022

Ranking MergerLinks 2022

Ranking MergerLinks 2022

Ranking MergerLinks 2022

Ranking MergerLinks 2022

Ranking MergerLinks 2022

Ranking MergerLinks 2022