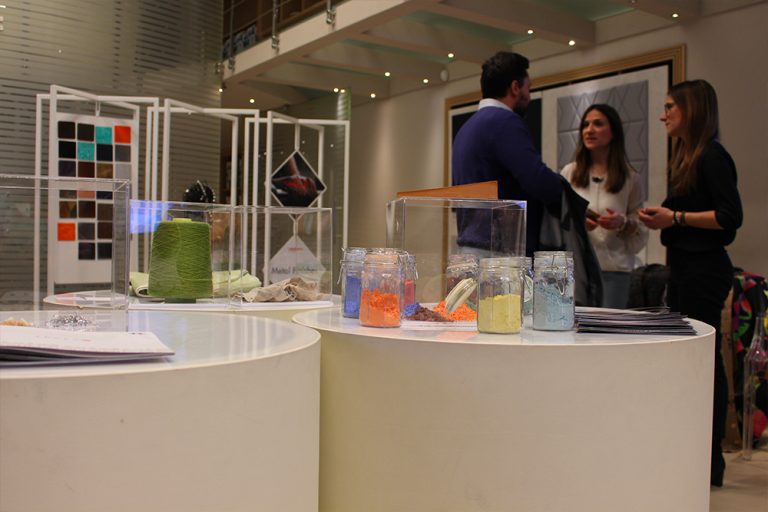 Design Week 2019 – Smaterials
Design Week
"Design your life"
April 9th-14th, 2019
Milan
Smaterials – Gruppo Design Tessile Young Factory Design – Confindustria Salerno
Officina22 will host the Gruppo Design Tessile exposition and the Young Factory Design contest for the second year in a row.
From the 9th to the 14th of April 2019, the Design Made in Salerno products will be back through the S-material-s event, where materials take shape through their designers' ideas and the know-how of companies.
The concept and focus of the exposition, which will be the materials, will be curated by designers Rosalba Castaldo and Carmen Di Giorgio.
Design Week 2019 – Smaterials

Design Week 2019 – Smaterials

Design Week 2019 – Smaterials

Design Week 2019 – Smaterials

Design Week 2019 – Smaterials

Design Week 2019 – Smaterials

Design Week 2019 – Smaterials

Design Week 2019 – Smaterials

Design Week 2019 – Smaterials

Design Week 2019 – Smaterials

Design Week 2019 – Smaterials

Design Week 2019 – Smaterials

Design Week 2019 – Smaterials

Design Week 2019 – Smaterials

Design Week 2019 – Smaterials