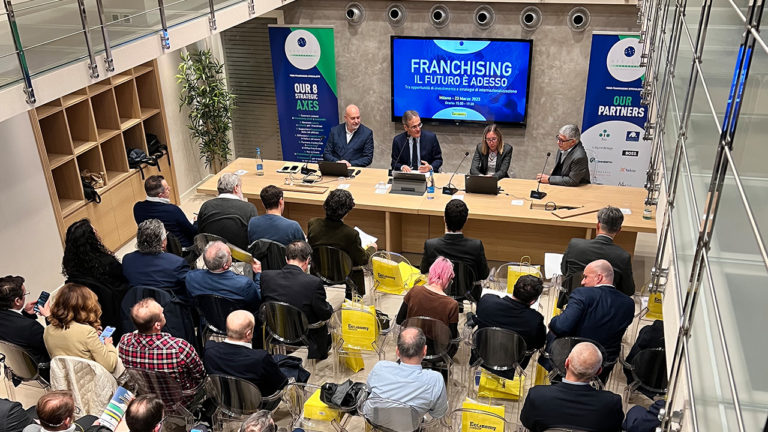 Franchising: the future is now
Press Conference
Presented in Officina22 "Franchising, the future is now. Between investment opportunities and internationalization strategies".
An event with an exclusive format, a think thank, an observatory on the industry trends of today and tomorrow.
The initiative was organized by Affilya and Economy Group.
Over twenty high-profile speakers took turns on stage in four panels that addressed the hottest topics in the franchising world.
Introducing and moderating the proceedings was Economy Director Sergio Luciano.
Franchising: the future is now

Franchising: the future is now

Franchising: the future is now

Franchising: the future is now